Open 7 days a week, 8am-8pm Monday through Friday. We have 3 locations, so we can truly be
Here When You Need Us!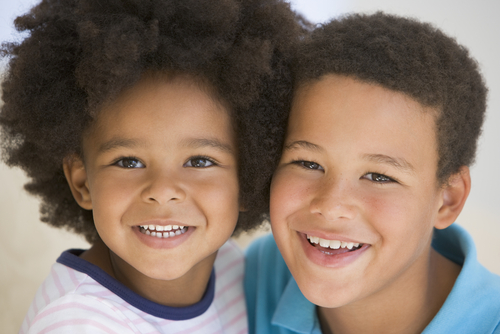 New Patient?
Find information about becoming a patient at LaTouche Pediatrics, LLC and fill out our New
Patient Forms.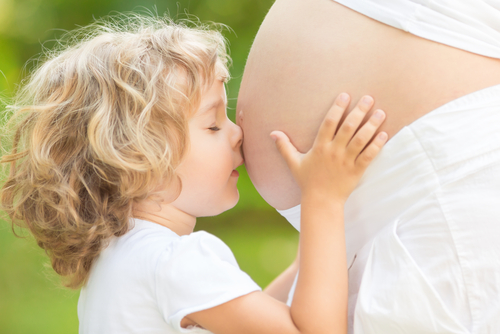 Expecting?
Congratulations!
Find out how to choose a pediatric provider and all the great services we provide new parents.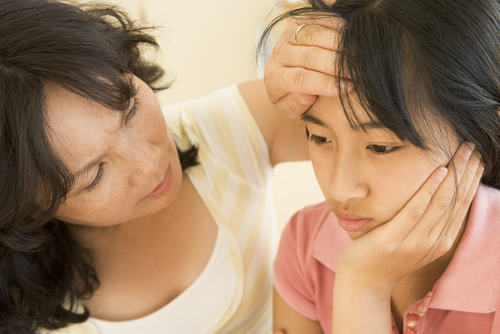 Is Your Child Sick?
Use our Symptom Checker to find out what steps you can take to care for your child and when they may need to be seen.
For information on the correct dosage for Acetaminophen (Tylenol) and Ibuprofen,
click here
.
Bronchiolitis is a common respiratory illness among infants. One of its symptoms is trouble breathing, which can be scary for parents and children. Read more to learn about bronchiolitis, its causes, signs, and symptoms.
What is bronchiolitis?
Bronchiolitis is an infection that causes the small breathing tubes of the lungs (bronchioles) to swell. This blocks airflow through the lungs, making it hard to breathe. It occurs most often in infants because their airways are smaller and more easily blocked than in older children. Bronchiolitis is not the same as bronchitis, which is an infection of the larger, more central airways that typically causes problems in adults.
Read more…
The terms sore throat, strep throat, and tonsillitis often are used interchangeably, but they don't mean the same thing. Tonsillitis refers to tonsils that are inflamed. Strep throat is an infection caused by a specific type of bacteria, Streptococcus. When your child has a strep throat, the tonsils are usually very inflamed, and the inflammation may affect the surrounding part of the throat as well. Other causes of sore throats are viruses and may only cause inflammation of the throat around the tonsils and not the tonsils themselves. In infants, toddlers, and preschoolers, the most frequent cause of sore throats is a viral infection. No specific medicine is required when a virus is responsible, and the child should get better over a seven- to ten-day period. Often children who have sore throats due to viruses also have a cold at the same time. They may develop a mild fever, too, but they generally aren't very sick.
Read more…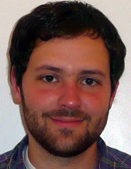 Dr. Matt Serna is here for his final rotation at LaTouche Pediatrics. Dr. Serna received his bachelor's degree from MIT in Brain and Cognitive Sciences. He received his medical degree from the University of California, San Franciso and is completing his pediatric residency at Seattle Children's Hospital.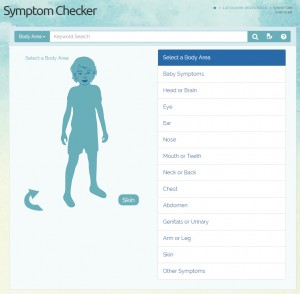 Check out our new and improved symptom checker! Find helpful advice on how to care for your child when they are sick, when to call the doctor, and what may be causing their symptoms. You can search 3 different ways- from the topic list, by clicking on the part of the body that is affected, or by typing in a keyword. Click on the blue "Symptom Checker" button on our Home Page to begin.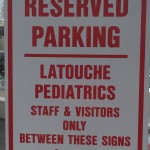 Looking for parking at our Providence location? Try the third floor of the parking garage. We now have designated parking for LaTouche Pediatrics patients right by the Tower A door.
What's new on Facebook
LaTouche Pediatrics, LLC added 3 new photos.
Thursday, August 27th, 2015 at 6:07pm
A little late posting...
Last Friday we said "see you later" to Sue Whitaker our Office Administrator. Sue was with LaTouche Pediatrics for 24 years. She started as a part time Medical Records clerk and moved up to running the office as the Office...
2 View on Facebook
LaTouche Pediatrics, LLC added 2 new photos.
Thursday, August 20th, 2015 at 10:40pm
THROWBACK THURSDAY

Guess who this cutie pie is.
View on Facebook
LaTouche Pediatrics, LLC
Thursday, August 13th, 2015 at 5:07pm
Watch out for our commercial before some of the pre-season football games.
View on Facebook